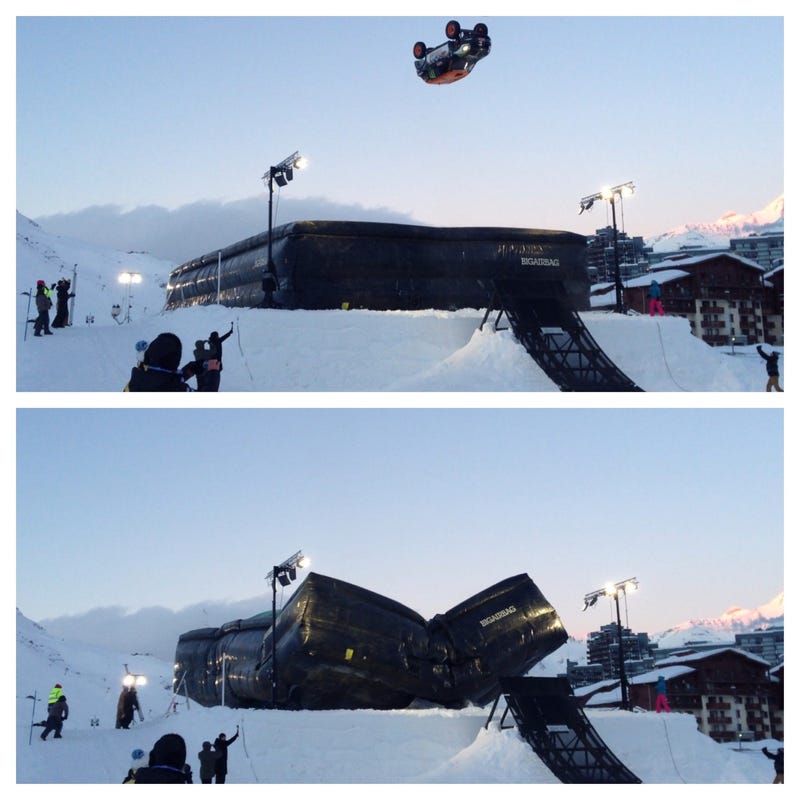 I've spent the past four days in the French Alps, watching a World Champion Rally Raid driver accelerate towards a metal ramp in his MINI Countryman, before sailing skyward 360 degrees and landing on what can only be described as the world's biggest whoopee cushion.
It's a pretty cool thing to watch - and is the perfect testing ground for when French badass Guerlain Chicherit ultimately attempts to land the car on a snow ramp to become the world's first successful unassisted car back-flipper.
On a side note - the police here in Tignes Val Claret are quite simply having the best working week of their lives by being part of the test's security detail.
Today I learned that their chief bobby drives a Subaru WRX Turbo, has an office full of rally photos and is the world's biggest Colin McRae fan.
Police hoon: j'adore.